Join
it's free
Join Now

Need legal advice or a specially customised legal document?
Contact our partner law practice

Click here to arrange a quote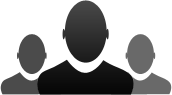 Support
help is here
0
Webinar Recording - Trusts Revisited
Price: $77
Platinum Price: $70 [?]
Duration: 70 minutes
Date: Wednesday, 9 December 2015
Trusts, are some of the most popular business and investment structures in Australia. Though they have been around for centuries, the various types of modern trust have a number of tax, estate planning and asset protection benefits that make them even more valuable today. This versatility has made trusts some of the "go to" structures for holding assets and investments.

In this Webinar, tax lawyer Martin McCoy, revisits the fundamentals of trust law and examines some of the reasons why they are so powerful.

Specifically, the Webinar covers:

An overview of Trust Law
Control of Trust
Taxation of Trusts
Trusts as an Asset Protection Tool
Trusts as an Estate Planning Tool
Use of Trusts in Business Structures

This webinar is set at an entry level and assumes limited knowledge of the technical aspects of trusts. It is ideal for advisors or individuals new to trusts or those that are looking at a refresher course.

Presenter Martin McCoy

Martin is a Principal of the law practice Law Central Legal.

Martin's background is in taxation law, and particularly taxation litigation, although he now practices in commercial and corporate law as well as in tax law. Formerly a Principal Litigator with the Australian Taxation Office, Martin was responsible for conducting some of the most complex taxation litigation matters in both Western Australia and interstate, including matters involving tax avoidance schemes, as well as "Project Wickenby" matters.

Martin has a particular interest in international taxation, and frequently advises clients in relation to international business dealings, residency issues, and relocating businesses across borders.

In addition to his work in the taxation field, Martin also advises in relation to general corporate and commercial matters, including company share structures, shareholder disputes and director duties.