Join
it's free
Join Now

Need legal advice or a specially customised legal document?
Contact our partner law practice

Click here to arrange a quote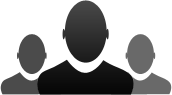 Support
help is here
0
Webinar Recording - Avoiding Business Disputes
Price: $77
Platinum Price: $70 [?]
Duration: 70 minutes
Date: Tuesday, 3 May 2016
Business owners know how much time and effort go into maintaining and growing their business. Inevitably there will be times of conflict between the business stakeholders, and what started out in friendship and common purpose could end in a bitter (and costly) dispute.

In this webinar, tax lawyer, Martin McCoy explores some of the common types of business disputes, covering a range of different business structures and what mechanisms can be put in place to protect the business from situations such as partner fallouts and customer disputes.

Martin draws on a wealth of experience in handling clients' business disputes to offer practical strategies to prevent disputes from destroying the business.

Specifically, the Webinar covers:

Types of business disputes;
How business disputes can arise;
Steps you can take to avoid business disputes;
How do bring business disputes to an end easily, cheaply and quickly;
Asset Protection (or how to ensure you don't lose your assets if your business dispute goes badly); and
Succession Planning – Managing the transition when one partner can't continue.

This webinar is suitable for business proprietors and their professional advisors and is pitched at an intermediate level. It assumes a basic knowledge of business structures.

Presenter Martin McCoy

Martin is a Principal of Law Central Legal.

Martin's background is in taxation law, and particularly taxation litigation, although he now practices in commercial and corporate law as well as in tax law. Formerly a Principal Litigator with the Australian Taxation Office, Martin was responsible for conducting some of the most complex taxation litigation matters in both Western Australia and interstate, including matters involving tax avoidance schemes, as well as "Project Wickenby" matters.

Martin has a particular interest in international taxation, and frequently advises clients in relation to international business dealings, residency issues, and relocating businesses across borders.

In addition to his work in the taxation field, Martin also advises in relation to general corporate and commercial matters, including company share structures, shareholder disputes and director duties.