Join
it's free
Join Now

Need legal advice or a specially customised legal document?
Contact our partner law practice

Click here to arrange a quote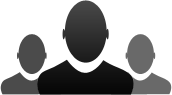 Support
help is here
0
Webinar Recording - All About Family Trusts
Price: $66
Platinum Price: $55 [?]
Duration: 50 minutes
Date: Thursday, 5 September 2013
This webinar talks about all aspects of Family Trusts. From the basics of what is a Trust and who are the people involved, to more complex issues such as the taxation of Trusts and recent court cases and Australian Tax Office decisions.

Covered in this webinar:

What is a Trust?
History of Trusts.
How Trusts are created.
Types of Trusts.
The roles of Settlor, Trustee, Appointor, Guardian and Beneficiary.
The concept of Absolute Entitlement.
The concept of Fiduciary Duty.
Trusts as a business structure.
The Perpetuity Period.
Taxation of Trusts.
The Bamford decision.
Trust Resolutions and the ATO.

Martin McCoy

Martin has worked in both private legal practice and for the Commonwealth Government. His background is in taxation law, and for the 12 years prior to 2012, he was a Principal Litigator in the Australian Taxation Office in Perth. During that time, he was responsible for the litigation of a wide range of taxation and administrative law matters, including numerous mass marketed tax schemes, and international tax issues.

Martin is currently a Special Counsel at Civic Legal in Perth, where he practices in Taxation, Commercial Law and Litigation.