Join
it's free
Join Now

Need legal advice or a specially customised legal document?
Contact our partner law practice

Click here to arrange a quote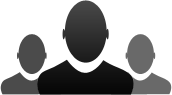 Support
help is here
0
Webinar Recording - The Protected Super Myth'Conception
Price: $77
Platinum Price: $66 [?]
Duration: 70 minutes
Date: Wednesday, 4 June 2014
Is your client's super protected or unprotected? In our

upcoming Webinar - The Protected Super Myth'Conception, Peter

Bobbin busts open the super protection myth and explains how to

re-engineer for success.

The greatest misconception is that super is a uniquely protected

investment strategy, this is wrong, it is not.  Yes, it is

mostly protected if a person is bankrupt, but not before! 

Defending legal money claims on a person's super is entirely

determined by the form and structure of a person's super fund

benefit.  Peter Bobbin is the only person to have fully

researched whether and how super is protected or unprotected, and

importantly, what steps can be taken to restructure for true

protection.

This Webinar covers:

The most common super fund benefit structure that actually
exposes it to claims;


What are the non-Bankruptcy Act contribution claw-back
techniques;


Which key contribution steps diffuse later fiduciary breach
claims;


The ATO has power and does issue tax-debt garnishees upon super
interests;


How to legally restructure a person's super benefit to
create true protection;

Webinar attendees will also receive a copy of Peter's

extensively researched paper titled

Prior to being bankrupt,
superannuation is a claimable asset

.

Peter Bobbin

Peter is the Managing Principal of the law firm Rockwell Olivier (Sydney). For nearly 30 years Peter has earned respect for his fine planning and strategy skills in the areas of superannuation, taxation, estate and business succession planning, commercial structuring, regulatory compliance, and general commercial issues.

Whatever Peter undertakes, his focus is foremost on the outcome, not the process. As a former university lecturer, frequent commentator on the law and former accountant, Peter can't help but bring a practical and insightful approach to law. For this reason he counts as clients the financial services arms of every major financial institution in Australia, public companies, and associations.

Peter advises both individuals and businesses, working with many corporate and high net wealth clients as well as accountants, financial advisers, and other lawyers.

Through his wide network Peter is also active in lobbying government to support a good cause or achieve better outcomes in the law. He's successfully had laws amended and was the only individual (non-association) representative invited to the Federal Treasury initiative on the Ralph Report to tax trusts as companies.