Join
it's free
Join Now

Need legal advice or a specially customised legal document?
Contact our partner law practice

Click here to arrange a quote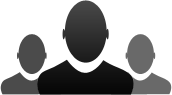 Support
help is here
0
Webinar Recording - Employee v Contractor
Price: $77
Platinum Price: $70 [?]
Duration: 70 minutes
Date: Wednesday, 6 August 2014
Is your next hire going to be engaged as an Employee or a Contractor? This is an often confusing distinction which has severe consequences with respect to PAYG, SGC and workers compensation insurance payments. In this Webinar, Kathryn Dent from employment law specialists People + Culture Strategies explains what constitutes an employment arrangement and how it differs from that of a contractor. Discover how the law applies and what steps "employers" should take to protect their workers and minimise their exposure to potential claims.

This Webinar covers:

Analysis of types of working arrangements;
Indicia of contractors vs employees;
Liabilities if you get the worker's classification wrong;
Responsibilities and how they differ depending on a worker's classification;
What laws apply to the work that they do? In particular – work health and safety, anti-discrimination, anti-bullying, privacy; and
Strategies for managing risk – an examination of contractor agreements.

Kathryn Dent

Kathryn is a Director of People + Culture Strategies which is a specialist workplace law firm.  She is a Law Society Accredited Specialist in the area of Employment and Industrial Law, holds a Masters of Labour Law and Relations, is a Graduate of the Australian Institute of Company Directors (GAICD) and a Certified Professional Member of the Australian Human Resources Institute (CAHRI). 

For in excess of 15 years Kathryn has practised exclusively in the area of workplace relations law.  She has provided advice and representation to employers in industries which include hospitality and accommodation, transportation and logistics, education, property, professional services, banking, finance, insurance, aged care and health, construction and local government, on a range of employment law and industrial relations, work health and safety and discrimination matters and has extensive experience in presenting on and advising clients about independent contractors and how to minimise the risks inherent in their engagement as well as whether and when to classify a worker as an independent contractor or employee.