Join
it's free
Join Now

Need legal advice or a specially customised legal document?
Contact our partner law practice

Click here to arrange a quote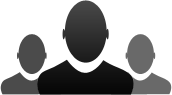 Support
help is here
0
Webinar Recording - Maximising your Business Value
Price: $77
Platinum Price: $70 [?]
Duration: 70 minutes
Date: Wednesday, 15 October 2014
Most business owners personal wealth and retirement strategy is tied up in the value of their business. However, business strategic succession and exit planning was practically unheard of 10 years ago. These days, savvy business owners understand that succession is a significant aspect of the success of their business. In this webinar - Maximising your Business Value, presenter Craig West introduces new strategies for effective business performance and succession planning to ensure that future business transition is seamless and yields the best possible return.

Even if the owner plans to be in business for another 10 years or more, now is the time to put the succession planning in place.

This webinar is suitable for both professional advisers looking to assist their clients in this vital issue, and business owners themselves.

This Webinar covers:

Internal factors that increase the saleable value of the business;
Planning for the best way to remove dependency on the business owner;
Taking care of employees;
Attracting the right buyers;
Preparing for sale; and
Optimising the tax position on the sale of the business.

Presenter Craig West

Craig West is a strategic accountant with over 20 years' experience as a business and financial mentor for mid-market business owners who has written four critically acclaimed books on employee incentives, succession planning, asset protection and exit strategies. Craig has conducted numerous seminars and keynote presentations throughout Australia & internationally for the Department of Industry, Tourism and Resources, MLC, Institute of Chartered Accountants, Sentry Financial Group, the Exit Planning Institute, the NSW Department of State & Regional Development, NSW Chamber of Commerce and CPA Australia.

Craig's practice Succession Plus is the largest Business succession and exit planning firm in Australia (and has recently commenced operations in the USA) providing mentoring, advice and strategy for clients looking to prepare their business for a successful exit. Craig is the President of the Australian Chapter of The Exit Planning Institute as well as sitting on the board of EPI in the USA and is currently working on a PhD in Business Succession and Exit Planning.