Join
it's free
Join Now

Need legal advice or a specially customised legal document?
Contact our partner law practice

Click here to arrange a quote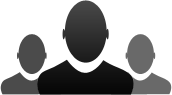 Support
help is here
0
Webinar Recording - Know Thy Business Structure
Price: $77
Platinum Price: $70 [?]
Duration: 70 minutes
Date: Wednesday, 28 October 2015
In Australia each year over 280,000 new businesses are formed. Some go on to thrive, others fail. Choosing the right business structure at the outset has an enormous impact on the decisions you make and options available throughout the life of the business.

Your choice of business structure affects whether the family home is protected when times are bad and tax is minimised when times are good. It determines, how you can bring in additional partners when looking to expand or let the kids take over when you are ready to retire.

There is no one size fits all business structure and it is vital that you work with your advisor to understand the pros and cons of each structure, taking into account your goals for the business, the nature of the business and the associated risks.

This Webinar, presented by tax lawyer, Martin McCoy, exposes the benefits and disadvantages of common business structures and details the costs associated with getting it right versus getting it wrong.

This Webinar covers:

Advantages of Companies,
Advantages of Discretionary Trusts,
Advantages of Unit Trusts,
Do Hybrid Trusts have a Role?,
The "Typical" SME Business Structure,
More Complex Business Structures,
Asset Protection Issues,
When to put your Structure In place,
The costs of changing an existing Structure

It is an expensive exercise to change structure once the business is established, so it is critical that you understand your options from the outset.

Presenter Martin McCoy

Martin is a Principal of Law Central Legal.

Martin's background is in taxation law, and particularly taxation litigation, although he now practices in commercial and corporate law as well as in tax law. Formerly a Principal Litigator with the Australian Taxation Office, Martin was responsible for conducting some of the most complex taxation litigation matters in both Western Australia and interstate, including matters involving tax avoidance schemes, as well as "Project Wickenby" matters.

Martin has a particular interest in international taxation, and frequently advises clients in relation to international business dealings, residency issues, and relocating businesses across borders.

In addition to his work in the taxation field, Martin also advises in relation to general corporate and commercial matters, including company share structures, shareholder disputes and director duties.