Join
it's free
Join Now

Need legal advice or a specially customised legal document?
Contact our partner law practice

Click here to arrange a quote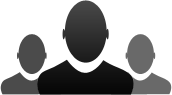 Support
help is here
0
Webinar Recording - Do Pre-Nups Work Anymore?
Price: $77
Platinum Price: $70 [?]
Duration: 70 minutes
Date: Thursday, 8 March 2018
The notorious Pre-Nuptial Agreement is a great plot device for film and television (not to mention certain rap songs), but when you take away the drama and US slant, how effective are they in Australia? A recent High Court case has forced a rethink on what we thought that we knew.

Properly referred to as Financial Agreements, "pre-nups" can come in many forms and be entered into pre and post marriage (and defacto arrangements). In this webinar,

Do Pre-Nups Work Anymore?

, family lawyers, Robyn Hadley and William Sloan from the family law practice, Kim Wilson and Co, look at exposing some of the myths surrounding pre-nups and whether existing Financial Agreements are binding after the recent High Court decision.

In this one hour webinar, Robyn and William look at the important aspects to consider when entering into a Financial Agreement. Particularly, they will be addressing:

Types of Financial Agreements under the Family Law Act 1975 (Cth) and Family Court Act 1997 (WA) for de facto partners in WA – including the pre-nup!
Matters to be included in a Financial Agreement, including:

how to make a Financial Agreement binding and the impact of section 90G(1A) of the Family Law Act 1975 (Cth);
disclosure of the financial position of the parties.

What might happen if one party says – "If you don't sign this Financial Agreement the wedding is off" or "I will only marry you if you sign papers saying my property is for my children".
What are the implications of the High Court decision in Thorne v Kennedy on Financial Agreements and the grounds necessary to apply to set aside a Financial Agreement entered into before marriage.
Applicability of duress, undue influence and unconscionable conduct to an application to set aside a Financial Agreement.

Presenters Robyn Hadley and William Sloan

Robyn Hadley, Consultant & Accredited Family Law Specialist, Kim Wilson & Co

Robyn Hadley graduated from the University of Western Australia in 1991 and was admitted to the Supreme Court of Western Australia in 1992 and the High Court of Australia in 1993. Robyn has been practising exclusively in family law since 1992. She became an Accredited Family Law Specialist in 1999 and a Nationally Accredited Mediator with AIFLAM in 2012.

Robyn is rated by Doyl's Guide as one of the Recommended Leading Family & Divorce Law Lawyers and as one of the Recommended High-Value & Complex Matters Family Lawyers - Western Australia, 2017.

Robyn became a partner in Kim Wilson & Co in 2002 and now works as a Consultant for the Firm. She specialises in negotiating and drafting Financial Agreements for couples either married or in de facto relationships, at the beginning of a relationship, during the relationship or to finalise a financial settlement after separation or divorce.

Robyn also Chairs Mediation Style Conferences and has over recent years presented seminars for Legalwise, FLPA and Law Central.

William Sloan, Senior Associate, Kim Wilson & Co

William is a nationally Accredited Family Law Specialist amongst the leading Family Lawyers in Australia. In December 2016 William was recognized by Doyle's Guide as one of the "Rising Stars" of Australian Family Law - one of only 2 from Western Australia to make the national list. He has over 15 years' experience in Family Law, with a particular focus in his practice on complex financial matters.

William is known for achieving a high rate of settlements without the need for litigation. Even where litigation has been commenced there are still many opportunities to see your case settled. If settlement cannot be achieved, William brings the skills to achieve the appropriate outcome in contested Court proceedings.

William is a member of various professional bodies, including being a member of the Committee of the WA branch of the Society of Trust & Estate Practitioners, the Law Society of WA, the Family Law Section of the Law Council of Australia and the Australian Institute of Family Law Arbitrators and Mediators.