Join
it's free
Join Now

Need legal advice or a specially customised legal document?
Contact our partner law practice

Click here to arrange a quote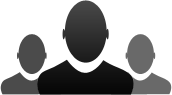 Support
help is here
0
Webinar Recording - Beneficiary Entitlements in Trusts
Price: $77
Platinum Price: $70 [?]
Duration: 70 minutes
Date: Wednesday, 8 August 2018
Discretionary trusts can offer a whole range of advantages including flexibility, asset protection and tax savings. Beneficiaries generally don't have interests in trust property until an entitlement is created by the trustee. That entitlement (known as a present entitlement) can either be paid out or as is commonly the case, retained in the trust for investment or other purposes (known as an unpaid present entitlement or UPE).

Leaving beneficiary entitlements sitting in the trust accounts can be a recipe for disaster if there is a breakdown in the relationship between the trustees and the beneficiary or the beneficiary is attacked by his or her own creditors. In many cases, this exposure may be dealt with by properly preparing trust accounts and perhaps forgiving or releasing beneficiary entitlements in appropriate cases. As with most trust arrangements, any steps taken to deal with beneficiary entitlements need to be properly documented, legally effective and take into account likely tax consequences.

In this webinar, Beneficiary Entitlements in Trusts, tax lawyer, Damian O'Connor will look at some of the practical and legal issues a trustee needs to consider when they give beneficiaries entitlements to trust income or property.

Specifically, Damian will address important practical aspects of beneficiary entitlements, including:

contingent entitlements - the impact of the recent case of Lewski v Commissioner of Taxation;
Division 7A issues for UPEs;
consequences of utilising sub-trusts;
forgiving or releasing beneficiary entitlements;
other important tax and commercial matters, including:

Small Business CGT Concessions;
asset protection; and
estate planning considerations.

This webinar is suitable for Trustees and professional advisers looking to add value for clients by being on top of some of these "real-life" issues. The Webinar is pitched at an intermediate level. It assumes a basic knowledge of trusts and tax issues.

Presenter Damian O'Connor

Damian O'Connor is the Managing Principal of the specialist taxation law firm, Tax + Law. He has more than 40 years' experience in tax, commercial and family legal issues in Melbourne and Brisbane. His experience includes 23 years with the Australian Taxation Office, and as a tax partner with national law firms. He has been involved with almost every aspect of the world of tax during that time.

Damian provides practical technical advice on complex tax issues, commercial and family wealth structuring advice and documentation. He has decades of experience in managing high risk, high stress interactions with revenue authorities.