Join
it's free
Join Now

Need legal advice or a specially customised legal document?
Contact our partner law practice

Click here to arrange a quote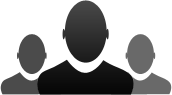 Support
help is here
0
Webinar Recording - Fixing Family Trust Deeds
Price: $77
Platinum Price: $70 [?]
Duration: 70 minutes
Date: Tuesday, 27 November 2018
What do you do when your client gives you a Trust Deed that contains a mistake?

All too often, professional advisers take over clients with problematic or deficient Family Trust Deeds. This may include Deeds in which incorrect parties have been appointed to positions in the Trust, Deeds with the wrong beneficiaries, Deeds with outdated terms or insufficient powers, improperly executed Deeds or even Trusts where the Trust Deed cannot be found.

In this Webinar, Fixing Family Trust Deeds, trust lawyer, John Wojtowicz, discusses some of the common mistakes encountered with Family Trusts, when they become an issue and what to do about them.

In this Webinar, John will cover:

Common mistakes seen in establishing the Trust;
Common mistakes seen post establishment of the Trust;
Restrictions on varying the Trust Deed;
Trust resettlements; and
Dealing with lost Trust Deeds.

This webinar is suitable for accountants and other professional advisers and is pitched at an intermediate level. It is ideal for all accountants and advisers that deal with Family Trusts.

Presenter - John Wojtowicz

John Wojtowicz is the Managing Principal of the law practice, Law Central Legal. He has practiced law since 1988 and has been admitted to both the Supreme Court of WA and the High Court of Australia. Working predominantly in the areas of trusts law, commercial law and estate planning, John has acted for both large institutions and individuals, as well as serving on multiple bank panels. Over the years, he has acted for clients on complex estate planning and has represented clients in the Supreme Court of WA on trust and inheritance issues. He is a sought after speaker on trusts and estate planning and brings a wealth of practical experience to his seminars.