Join
it's free
Join Now

Need legal advice or a specially customised legal document?
Contact our partner law practice

Click here to arrange a quote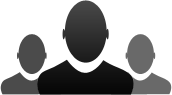 Support
help is here
0
Webinar Recording - Year End Tax Planning
Price: $77
Platinum Price: $70 [?]
Duration: 70 minutes
Date: Thursday, 2 May 2019
As another financial year comes to an end, it is time to ensure that appropriate steps are being taken to manage the tax position of clients and ensure that they are not paying more tax than they have to.

In this Webinar,

Year End Tax Planning

, Tax Director, Michael Carruthers, from Knowledge Shop covers some of the key year-end tax planning strategies and how to make sure that they are implemented properly.

Michael will also cover some of the steps to follow to prevent unintended tax consequences from arising, including issues regarding penalty tax rates applying to trust income and managing Division 7A loan agreements and repayments.

The Webinar covers a range of tax planning topics including:

measures to be taken to claim a deduction for certain expenses this financial year;
Whether income can be deferred into a future year;
Taking advantage of specific concessions, such as the prepayment rules;
Taking advantage of the increased instant asset write-off rules that have just passed through Parliament;
Managing Trust Distributions; and
Identifying "loans" that fall under Division 7A.

Presenter Michael Carruthers

Tax Director - Knowledge Shop

Michael oversees the development of the tax team for Knowledge Shop and Hayes Knight in Sydney and is head of the Hayes Knight group's national tax committee. Michael has a knack for seeing through the complexity and helping practitioners work through highly technical issues with certainty and accuracy.

He is a member of the advisory panel for the Board of Taxation and was an expert panel member for the Board of Taxation's review of tax impediments facing small business.